Regular price
$18.90 USD
Sale price
$18.90 USD
Unit price
per
Sale
Sold out
Replacement

Pre-Filter

 Pack for Alkanatur Shower Filter 2.0
Package Content:
3 Replacement Pre-Filters for Alkanatur Shower Filter 2.0
Features
The main objective of the Alkanatur Pre-Filter for Shower Filter 2.0 is to capture the most solid impurities from the water: remains of organic matter, sand, and any other 'bigger' matter.
The Pre-Filter protects the filter, which is located in the internal part and is in charge of purification (chlorine, heavy metals. etc.)
The pre-filter must be changed halfway through the useful life of the filter (5-6 months) or if you notice that the filter gets clogged and reduces the pressure of the shower.
If the water in your house has abnormal conditions such as street works and the presence of grit or large solid residue, it may be necessary to change this pre-filter more frequently.
About our Shower Filter
Alkanatur Shower Filter 2.0 is the new version of the Alkanatur Shower filter. This version allows for easily replacing the filter or pre-filter without disposing of and replacing the whole unit. Capable of filtering 50,000 liters ~ 13,200 gallons that are 65% more than the previous version.

The only Shower Filter that does not include calcium sulfite,

 

which has been proven to affect your health when absorbed through the skin or lungs (through vapor). 100% calcium sulfite-free,

 

certified by CACTI
Removes 99% of the chlorine from the water
Filter 50,000 liters ~13,200 gallons (equivalent to ~12 months)
Includes chlorine reagent to test chlorine in the water
Triple filtration system
Alkanatur is the only company that manufactures shower filters that do not contain the additive E226 or calcium sulfite.

The toxicity level of calcium sulfite is considerably high and can be detrimental to health.

Eliminates chlorine by up to 99%.
Removes heavy metals, pesticides, bacteria, calcium, nitrates, and many more!
It improves hair, skin, and nails. You will feel the difference after a few showers
Filter life: 50,000 liters. Replace every 10 - 12 months
Includes a chlorine reagent for testing chlorine content in water
Prepared for different types of installation
The internal filter and pre-filter can be changed without having to change the complete product
Share
View full details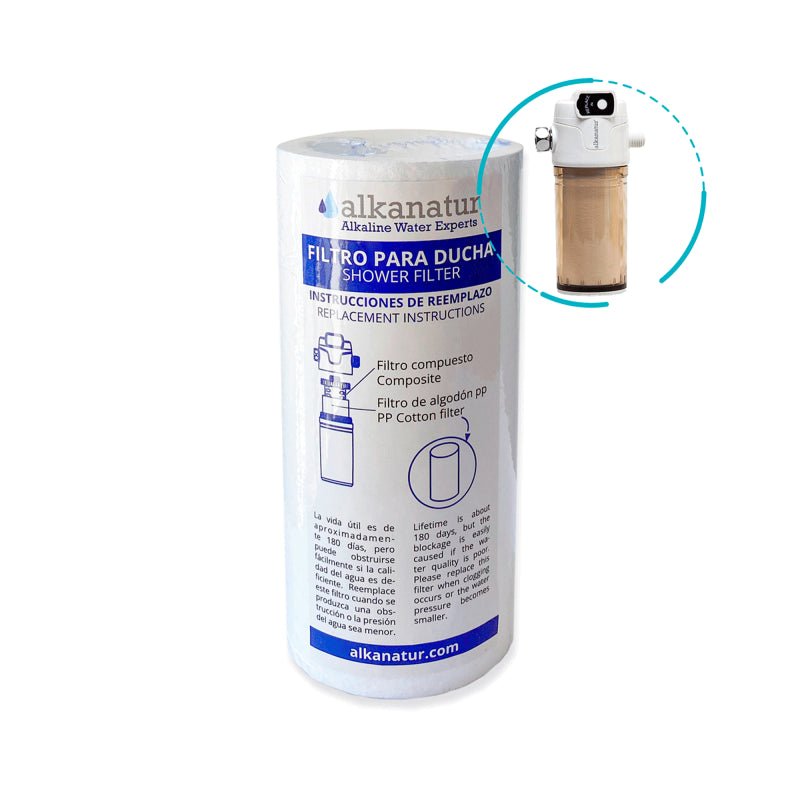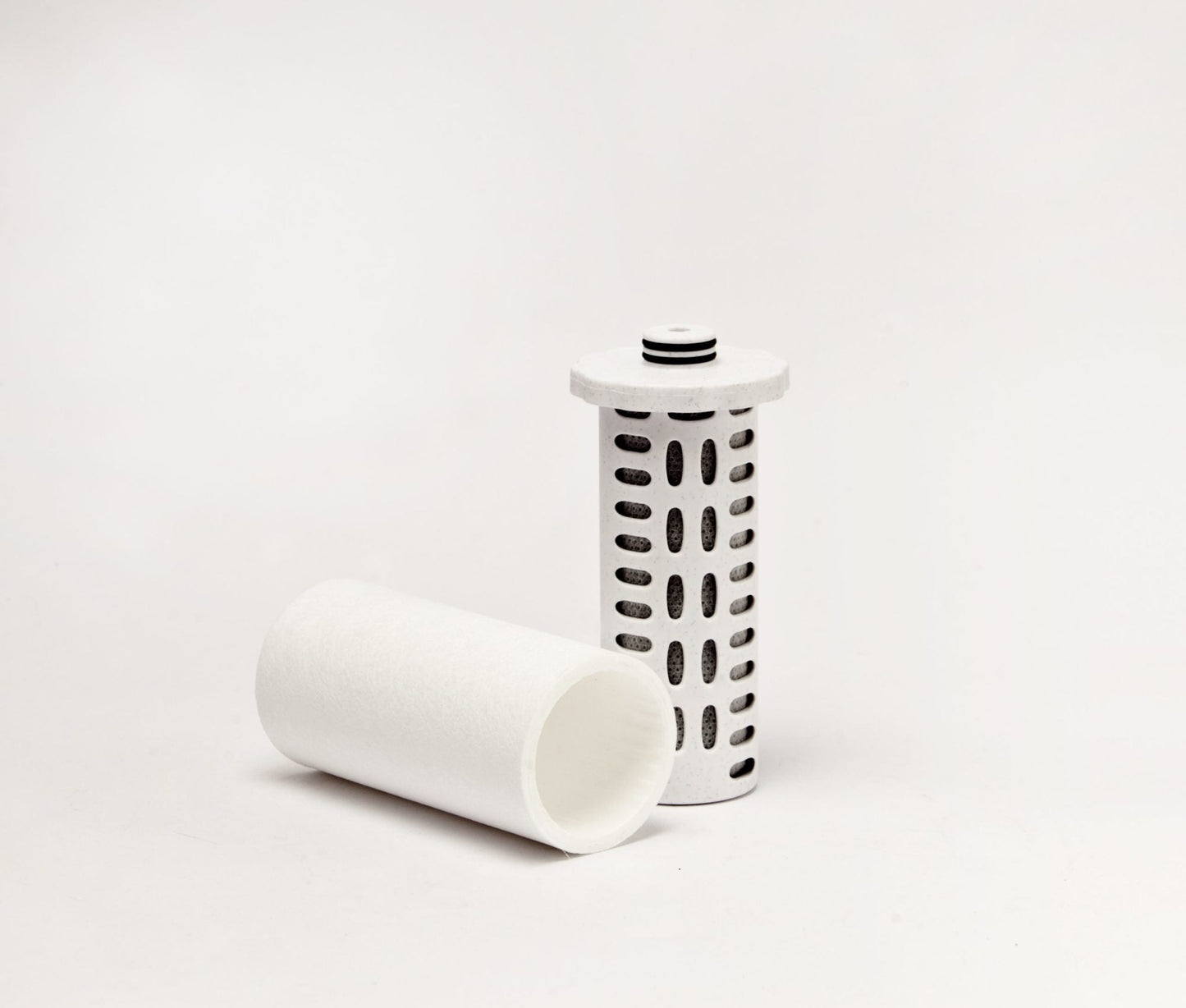 Replacement Pre-Filter for Shower Filter 2.0 (Pack of 3)